Here's another of my Lucky Dip polishes: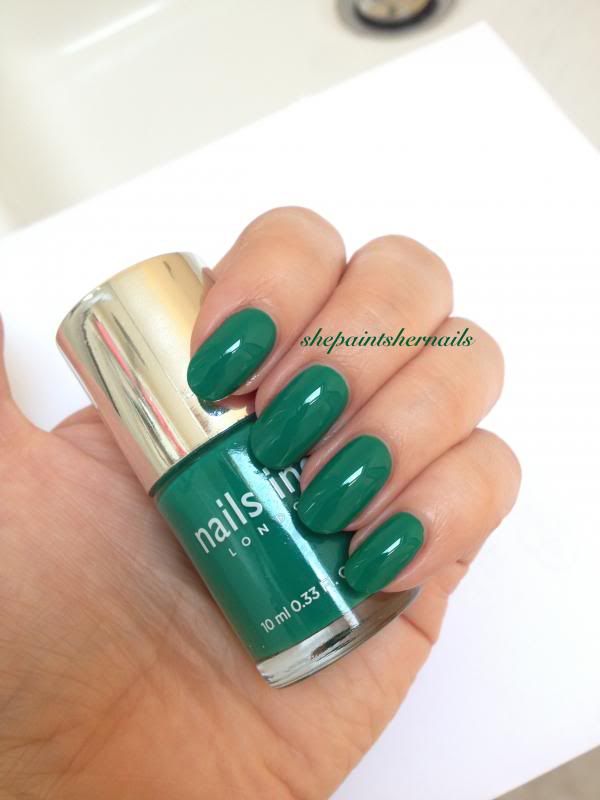 This is Nails Inc Knightsbridge Green, and it's lovely. However, and I want you to know this so much that I'm going to shout it. USE A BASECOAT. Use two. Seriously. I double basecoat my nails and they were unbelievably stained when I removed this polish. I looked like an extra from The Walking Dead. It is the stainiest polish I've ever used (yeah it's a word) My basecoat was Nails Inc Kensington Caviar, and topcoat was Seche Vite.
Beautiful colour though, it got a lot of compliments.
What do you think? Is it worth the zombie nails afterwards?